UUNI PORTABLE PIZZA OVEN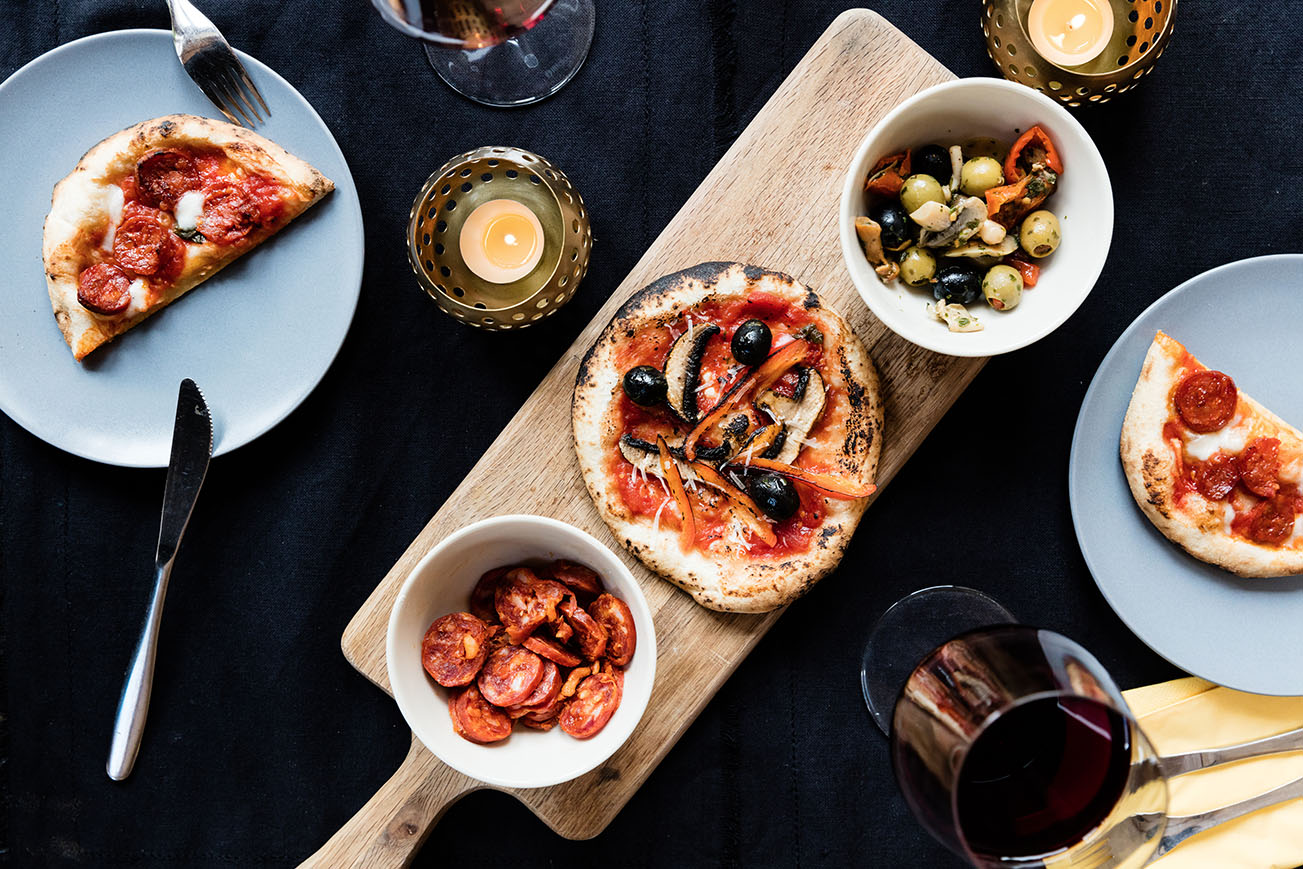 NEW! – Uuni Portable Pizza Oven
With the longer evenings and warmer days of summer on the horizon, continental-style alfresco dining is the perfect way to entertain friends and family, as well as showing off the best of the season's produce. The new Uuni 2S pizza oven makes it even easier and more convenient for anyone to cook their favorite dishes anywhere, anytime.
The Uuni 2S is the 4th model from the award-winning wood-fired oven company. The new model gets an added 'S' for stone, with its addition of a stone baking board to create perfect pizzas and a multitude of other dishes at home. With the same phenomenal speed and heat as previous Uuni models (reaches temperatures of up to 900F/500C, the Uuni 2S cooks pizzas in only 60 seconds.
The new Uuni 2S offers foodies several new features, including:
Stone Board. Fits neatly inside the Uuni 2S and is custom made from durable cordierite stone to quickly heat to the perfect temperature – an essential for the perfect pizza crust, roasted vegetables, meats and more. The oven reaches temperatures of 900F/500C and cooks pizzas in only 60 seconds, which is exactly how the pizzaiolos of Naples cook theirs. This stone comes as standard in Uuni 2S and is available to purchase separately too.
Flame Keeper. The Uuni 2S includes the innovative, patent-pending 'Flame Keeper' feature, enabling the oven to remain at a high temperature whilst reducing the amount of fuel required, for a more efficient cooking experience.
Sustainable Wood Pellets. Uuni runs on energy efficient, sustainable wood pellets for a truly authentic taste.
Specifications
Height/Width/Length: 5 x 15 x 20 inches
Weight: <11kg
Approximate Pizza Size: 12 inches (diameter)
Max Temperature: 900˚F/500˚C
Fuel: Wood pellets (barbecue or premium quality heating pellets)
Uuni Cover/Bag
Users of Uuni will know it truly is portable- Uuni wants you to get the most out of your wood-fired oven so have designed this simple bag that means you can easily transport your Uuni and cook wherever you like!
When in the cover mode, you can pull it on top of your Uuni 2 to protect it from the elements. It's been life tested in Scotland, arguably one of the most demanding environments known to man.
Uuni Sizzler Pan
Oval cast iron sizzler pan and handle with a heat resistant wooden base.
Perfect for cooking meat, seafood, vegetables and more in your Uuni wood-fired oven!
The handle is removable and has a three-forked end for easy use; sizzling hot food straight from your Uuni to the table.
Each set contains: 1x sizzler pan, 1 x birch wood base & 1 x handle
Material: Cast iron
Superb heat retention for efficient cooking
Size: 24cm x 14cm (9.45″ x 5.5″)
Care notes: As with any cast iron product please hand wash only and rub with vegetable oil before and after each use.
Uuni Peel
All Uuni ovens come complete with one custom-designed pizza peel but it really doesn't hurt to have an extra one. Build your pizza on one peel while one is cooking. Minimise wait, maximise production!
The peel is designed to help you slide your pizzas in and out of your Uuni. Simply sprinkle a little flour or semolina onto your peel to stop the pizza from sticking.
size: 15 x 11.5 inches
material: aluminium
hand wash only
Uuni Stone Baking Board
Pizza fans all over the world know it's all about that base.. and this baking board allows you to create brilliant pizzas and more with ease. Our latest Uuni, the Uuni 2S comes with the Stone baking board as standard. If you don't have a 2S you can still buy our high quality cordierite stone baking board separately for use in your Uuni 2* or even your domestic oven.
33.6 x 34.2 cm, 10 mm thick (13 ¼ x 13 ½",  0.4″ thick)
Made of solid cordierite stone
Works with Uuni 2S, Uuni 2 (2015) and electric ovens
Incredibly durable, made to last