MENDOTA HEARTH

Luxury from a new perspective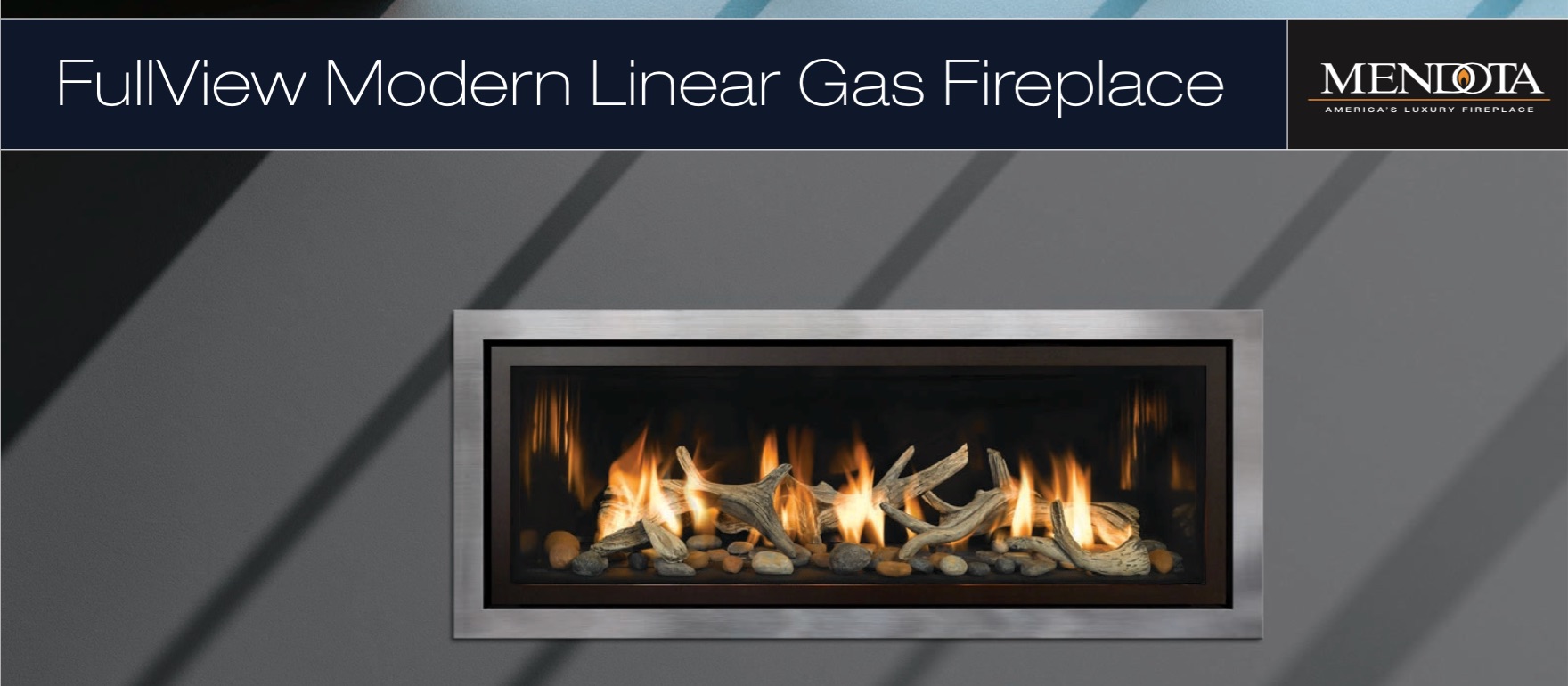 With an expansive view and legendary Mendota flames, this is a fireplace of epic proportions. The ever-contemporary FullView Modern Linear fireplace strikes the perfect balance of high style and high performance. Long on style, with a spectacular panoramic view, you may never look at luxury the same way again.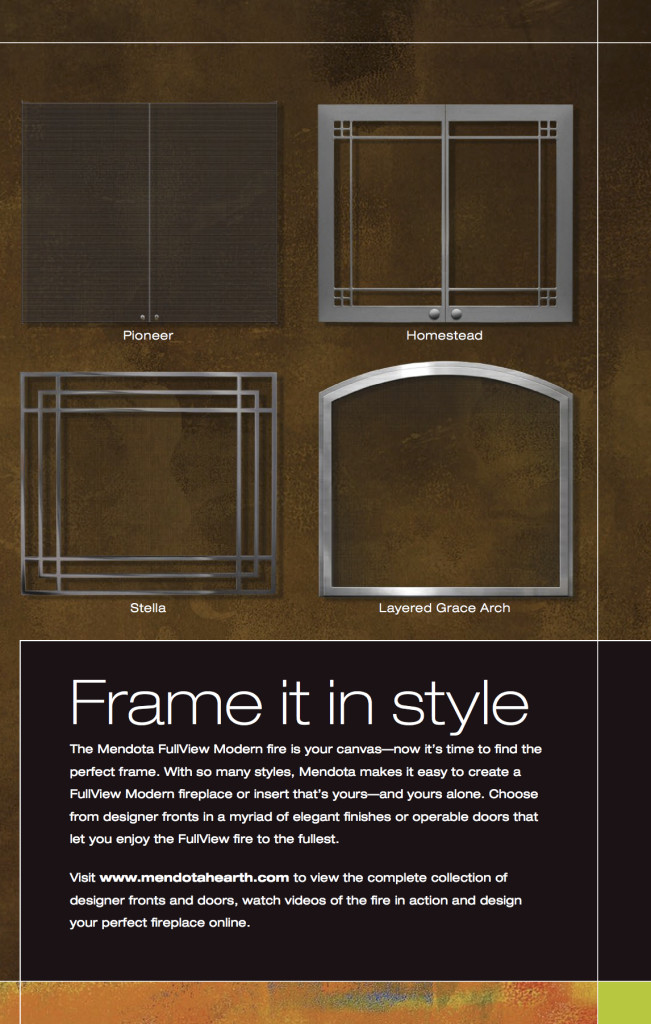 Interior Linings
Distinctive interior linings make your Mendota fireplace as engaging to look at when the fire's off as when it's on.
| | | |
| --- | --- | --- |
| | | |
| Antique Red Firebrick (DXV60, DXV42, DXV35 TF & Greenbriar Fireplaces, D Series Inserts) | Antique Red Firebrick (Chelsea Fireplaces) | Black Non-Reflective (FullView Modern Fireplaces) |
| | | |
| Black Porcelain Reflective (FullView & FullView Modern Fireplaces, FullView Inserts) | Limestone Brick (FullView Fireplaces) | Milano Tile (Chelsea Fireplaces) |
| | | |
| Natural Aged Herringbone (FullView & Greenbriar Fireplaces) | Red Soldier Course Brick (DXV35 DT3, DXV45 DT3 & FullView Fireplaces, FullView Inserts) | Silver Porcelain Reflective (FullView Modern Fireplaces) |
Fire Base
Exciting fire base options ranging from natural river rock to glass fire stones let you customize your FullView Modern fireplace.
| | | |
| --- | --- | --- |
| | | |
| Clear Ice Cubes (FullView Modern Fireplaces) | Liquid Clear Glass (FullView Modern Fireplaces) | Midnight Black Glass (FullView Modern Fireplaces) |
| | | |
| Natural River Rock (FullView Modern Fireplaces) | White Tumbled Marble (FullView Modern Fireplaces) | |
Controls
A remote control lets you adjust your Mendota gas fireplace or insert with just a touch of a button, without ever leaving your favorite chair. The optional wall mounted control offers easy heat adjustment.
| | | |
| --- | --- | --- |
| | | |
| Remote Control(Optional on Chelsea, | Remote Control for BurnGreen™ System | Wall Mounted Control |
Remote and wall controls give you convenient access to the following features:
On/Off:
Turns the flames on and off
Fan Speed:
Lets you adjust the pace at which warm air circulates into the room
Rear Burner On/Off:
Gives you rear burner control on dual burner models
Temp Readout:
Maintains your desired room temperature by automatically turning the hearth system on and off
Timer Mode:
Automatically shuts off the flames at a preset time of your choosing
AC/Battery:
Operates using either AC electric or DC battery power (all controls work in parallel with analog controls mounted inside each fireplace; the analog controls serve as a backup in the event of power outages or if batteries fail; fan and accent light will not work without power)
In addition, remote controls for models with the BurnGreen™ system also offer:
IPI Feature:
Turns the pilot on and off
Heat Output:
Provides six step adjustment of the heat output
Aux (Accent Light):
Turns the FireLight accent lighting system on and off
Heat Management
Mendota's heat management options allow you to redirect the heat from your fireplace to make your home more comfortable and energy efficient.
Versiheat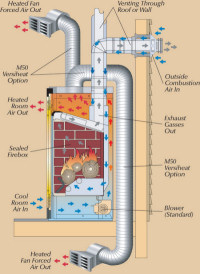 This exclusive system allows you to save energy, turn down your central heating, and keep you and the rooms you use most pleasantly warm when it's cold outside. Heat is transported from the sealed firebox of your fireplace through Versiheat ducts equipped with their own blowers and thermostats. Each Versiheat kit can transport heat up to 25′ away, and the ducts can run horizontally or vertically (to a room on the same floor or a room upstairs or downstairs from your fireplace). You decide where the heat is transferred, and you decide how warm you want the selected rooms to be. Up to two Versiheat kits will work with selected fireplaces. Heat Transfer System This system allows you to not only direct the heat from your Mendota fireplace to other areas of your home, but also to direct undesired heat out of your home completely. With the Heat Transfer System, you can enjoy the ambiance of a traditional fireplace in the summer months or in a warm climate without heating up your home. Each kit can extract up to 95% of the heat generated by the fireplace and transfer it through ducts to the desired location. Up to two Heat Transfer System kits can be installed in specific Mendota fireplaces.
Back to Top of Page